Spiritual Coaching
Helping you channel your full potential
Are you feeling lost in life?  You are in the right place!
I am passionate about helping you discover what excites you in life.  Spiritual Coaching is all about discovering your life purpose and helping you align with it.
With the help of a spiritual coach, you can change your life!
Private Sessions
Our session will always be one on one.  Most sessions are done virtually (via phone or zoom) from the privacy of your own home.
Uncover Your Vision
We will discuss your areas of struggle, where you are in your life, and where you want to be.  We will uncover areas of resistance and identify the limiting beliefs that are preventing you from manifesting your ideal life.
Release Limiting Beliefs
At this stage, we will work to clear the programming that has been influencing your life decisions.  You will learn to recognize your limiting beliefs as they pop up so that you can move away from "autopilot mode" when making decisions.  You will begin to be guided by your intuition, not your mind.
A Custom Plan For You
We will work together to create a custom plan for you to be able to anchor your new found awareness.  We will fill your toolbox with various healing modalities that you can utilize in between our sessions.
We'll Have Help!
As a Spiritual Development Coach, I will be working with your spirit guides and your higher self to direct you towards alignment with the best version of YOU!
Ongoing Guidance
Our journey together won't end once you've stepped into alignment with your soul.  I will be available to assist you as your consciousness continues to expand.  You will also begin to open up to receiving guidance from your spirit guides and your higher self.
How You Will Benefit from Spiritual Coaching
You'll feel more balanced, present and aware of your thoughts. You'll be able to quickly identify limiting thought patterns and consciously change them.
You'll have a clearer sense of purpose and the awareness to "feel" your true calling in life.
You'll have more fun in life because you'll be able to make decisions from a place of clarity. This will reduce stress and anxiety.
You'll be able to connect with your higher self and learn to use it as a source for guidance.
You'll be able to interact with those around you from a more balanced, heart-centered perspective.
You'll be able to stand in your power and speak authentically. You will become a more confident you!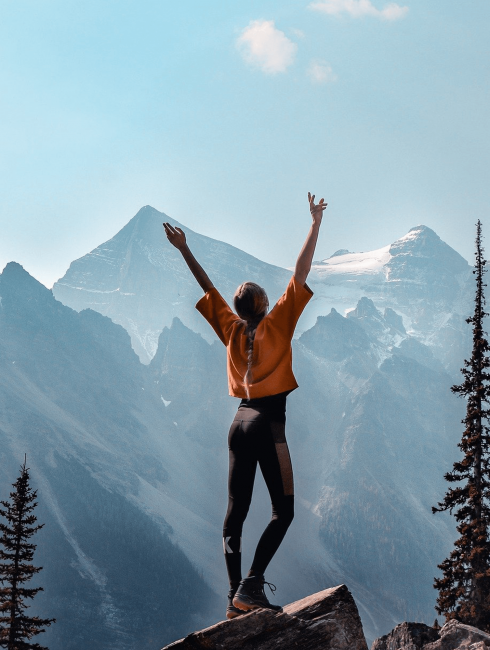 Your Soul Is Calling.  What Are You Waiting For?
Sessions are 30 minutes or 50 minutes in length and are performed remotely.  Contact me below for multiple session rates.
Don't Wait Any Longer. Start Forging Your Own Path Today!